Roberto Burgos S.
Costa Rica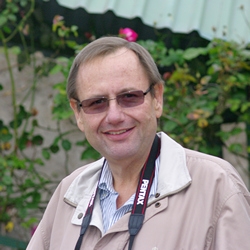 Born in 1960. Pentax die hard since 1975. Graphic Arts business specialized in editorial production (book making) for institutional clients and non governmental organizations. Photo enthusiast as hobby but many times used my photos in publications and books. Nature, environment, people, landscape, and architectural works.
Camera Bag
PZ-1P
*ist D
K20D
Optio WG-2
MX-1
smc A 15mmF3.5
smc F 17-28mmF3.5-4.5
smc FA MACRO 50mmF2.8
smc FA MACRO 100mmF2.8
smc FA 135mmF2.8 [IF]
smc FA 20mmF2.8
smc FA 28mmF2.8 AL
smc FA* 200mmF2.8 ED[IF]
smc FA* 24mmF2 AL[IF]
Pentax flash heads AF500FTZ and AF540FGZ, Auto Extension Tube Set A, Slik 222, Pentax WPi, Pentax WR90, Pentax AF35S, Several Tamrac and Lowepro bags and cases.